CollectIC launches its self-service app – FinView Online
In a recent post, we talked about the effect digital transformation will have on companies collections processes*. A recent study by the Capgemini Research Institute saw that the use of self-service applications, chatbots, digital payments have increased in usage by more than 40% over the past year.
With individuals and companies demanding solutions that empower them to take control over their finances, we decided to develop a collections solution to address that very need.
It is with immense pride that we announce the launch of FinView Online. Our first step in providing a self-service, digital solution for debtors who want to take their own control over their cases.
Powered by the CollectIC platform, FinView Online enables individuals or companies the ability to easily view the details on their case, manage their own data and communicate directly with support teams via their preferred channel of communication.
The real power however, comes in how FinView empowers the user to;
This first release is available online and is fully responsive for all devices. A debtor no longer needs to make the difficult step in contacting and discussing their financial situation with a collections company, they can quickly sign up and take control in a hassle-free setting.
During the beta launch, we already saw incredible results in instant payments and payment plans being created within minutes of establishing contact.
FinView Online comes as part of the CollectIC Suite. With a roadmap that will provide even more self-service options, the next step is already in development which will see FinView becoming available in the Google and Apple App stores. Set to be launched in the coming weeks 🙂
To learn more about what FinView has to offer check out our FinView Online product page.
If you want to know more about how CollectIC and FinView can help your recovery rates then feel free to get in touch. We are more than happy to show you how this great solution will bring value to those that use it.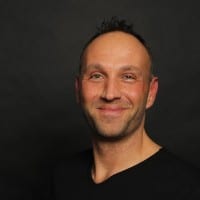 An entrepreneur with extensive experience in helping companies become faster and better. I am passionate about supporting companies achieve commercial success through the development of strategic plans that improve processes and the experience for both customers and employees.