CollectIC Platform Highlights: July 2021
We at CollectIC love fast and frequent releases. We are constantly adding improvements and features to our platform and this blog showcases just some of our favourite highlights. What we will cover:
Introducing CollectIC-Desk

CollectIC Inbox v2

New file navigation panel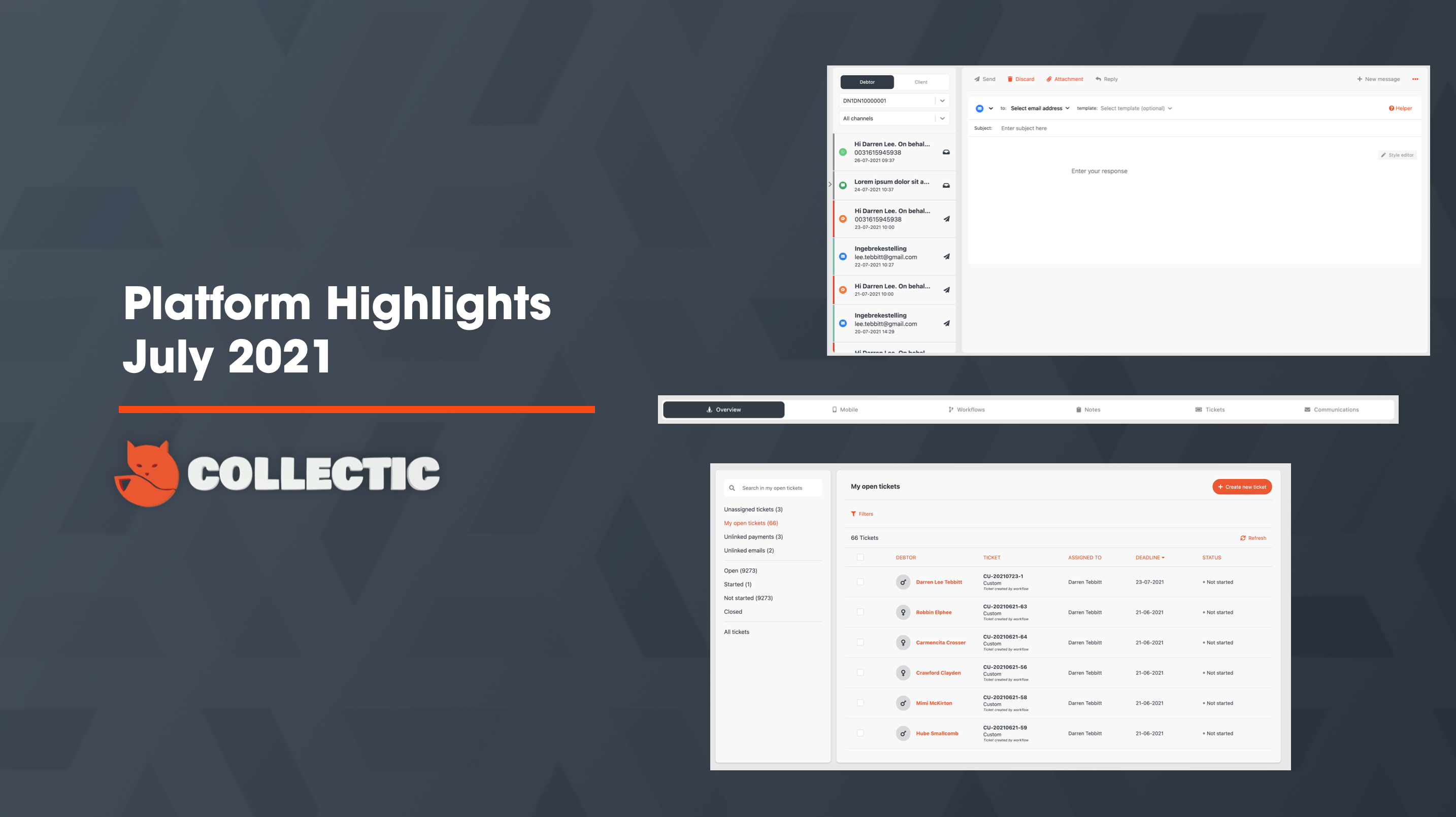 CollectIC-Desk - everything you need to provide a seamless ticket handling experience.
After launching CollectIC, we quickly came to realise, our ticketing system failed to deliver the user experience the rest of our platform gives.
We therefore embarked on an ambitious program to not only redesign the user interface, but to redesign the entire ticket handling process. Our team have done an amazing job in developing our newest feature - CollectIC-Desk.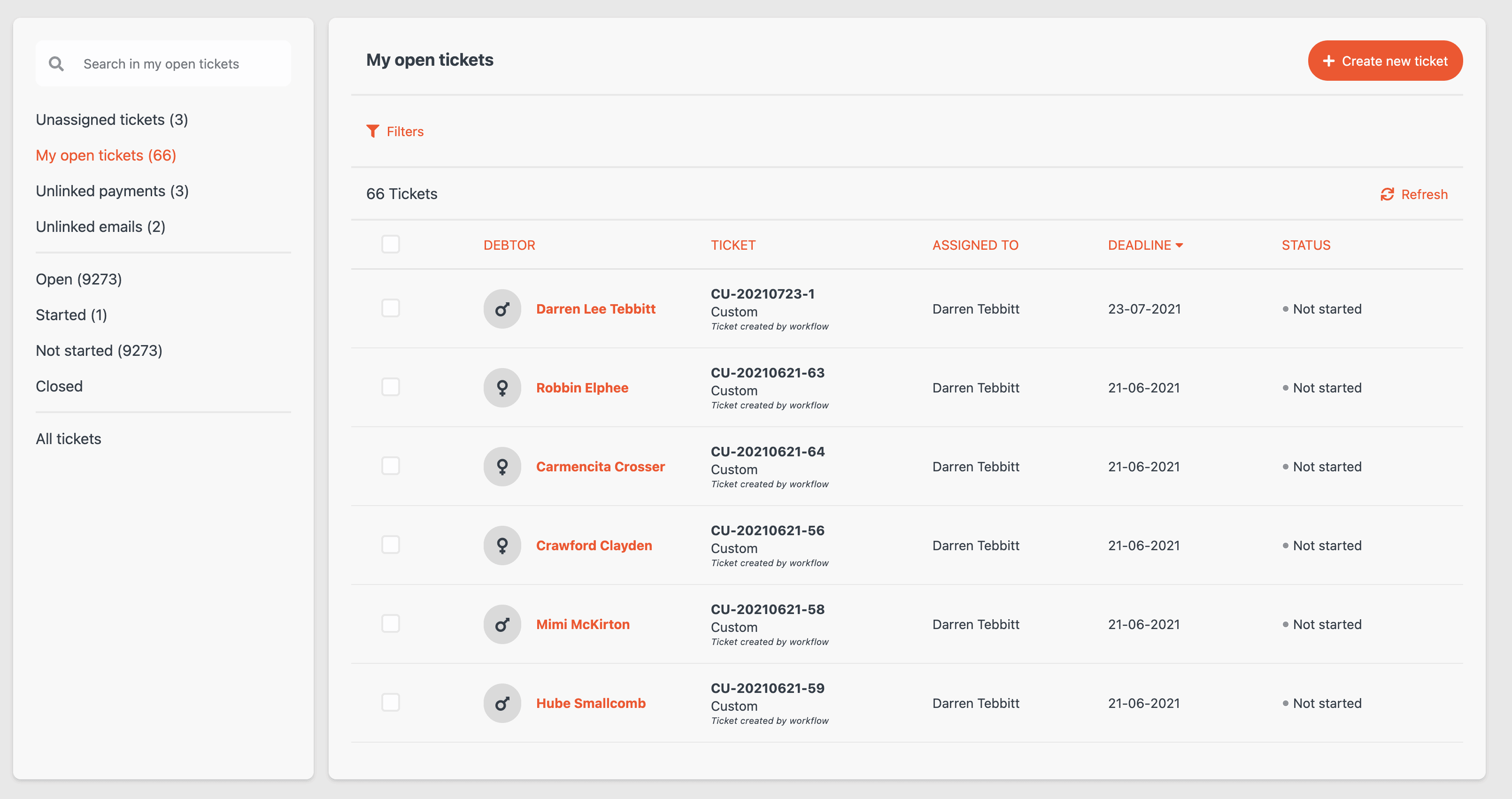 CollectIC-desk is designed to improve your customer services. We built the software to meet the needs of your customers, prepare your team for success but more important, keep your business in sync. Here are just some of the high level benefits CollectIC-desk offers you;
Integrated directly with the CollectIC Inbox, CollectIC-Desk helps you to stay on top of the customer conversations coming in via any channels.
Integrated directly with the CollectIC Inbox, CollectIC-Desk helps you to stay on top of the customer conversations coming in via any channels.
With an intuitive UI that has been designed to boost agent productivity, CollectIC-Desk makes it easy for your team to provide support with no distractions.
Our powerful ticket filtering system makes sure the right tickets goes to the right department leaving you with a clutter-free environment.
The CollectIC Inbox was designed to ensure that your team never miss a message again - from any channel. As we handle more and more communications, we quickly identified some enhancements that we believe will further improve the user experience for all.
New design - an all new look and feel that is similar to our new CollectIC-Desk service
More channels - as we look to introduce more channels, v2 of Inbox will enable us to achieve this. In a few weeks we will launch the CollectIC-Voice service - a global text to voice service in more than 20 languages.
Integration with CollectIC-Desk - Inbox is now fully integrated with our Desk service making for a more streamlined user experience.

The amount of information collected in a client file is considerable, navigating through this information has proven to be a challenge.
Our lead front-end developer took it on himself to design and implement a new way of navigating a client file and we think it is simply awesome.
Accessing the activities panel, CollectIC-Desk and CollectIC-Inbox is now only 1 click away. More importantly, we will be ready for when CollectIC-Mobile is launched in which we can support your customers with accessing the new mobile app.
Want to know more about the awesome features our platform has to offer? Contact us to arrange a demo!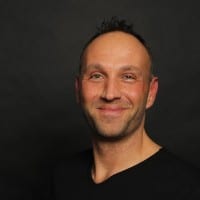 An entrepreneur with extensive experience in helping companies become faster and better. I am passionate about supporting companies achieve commercial success through the development of strategic plans that improve processes and the experience for both customers and employees.