We are delighted to launch our new CollectIC website.
It has been quite a few months since we provided an update on our progress. That does not mean to say we have not been busy. Aside from continuous improvements to our platform, we decided to bring a fresh new look to our website.
We are therefore delighted to show off our refreshed CollectIC website. https://collectic.io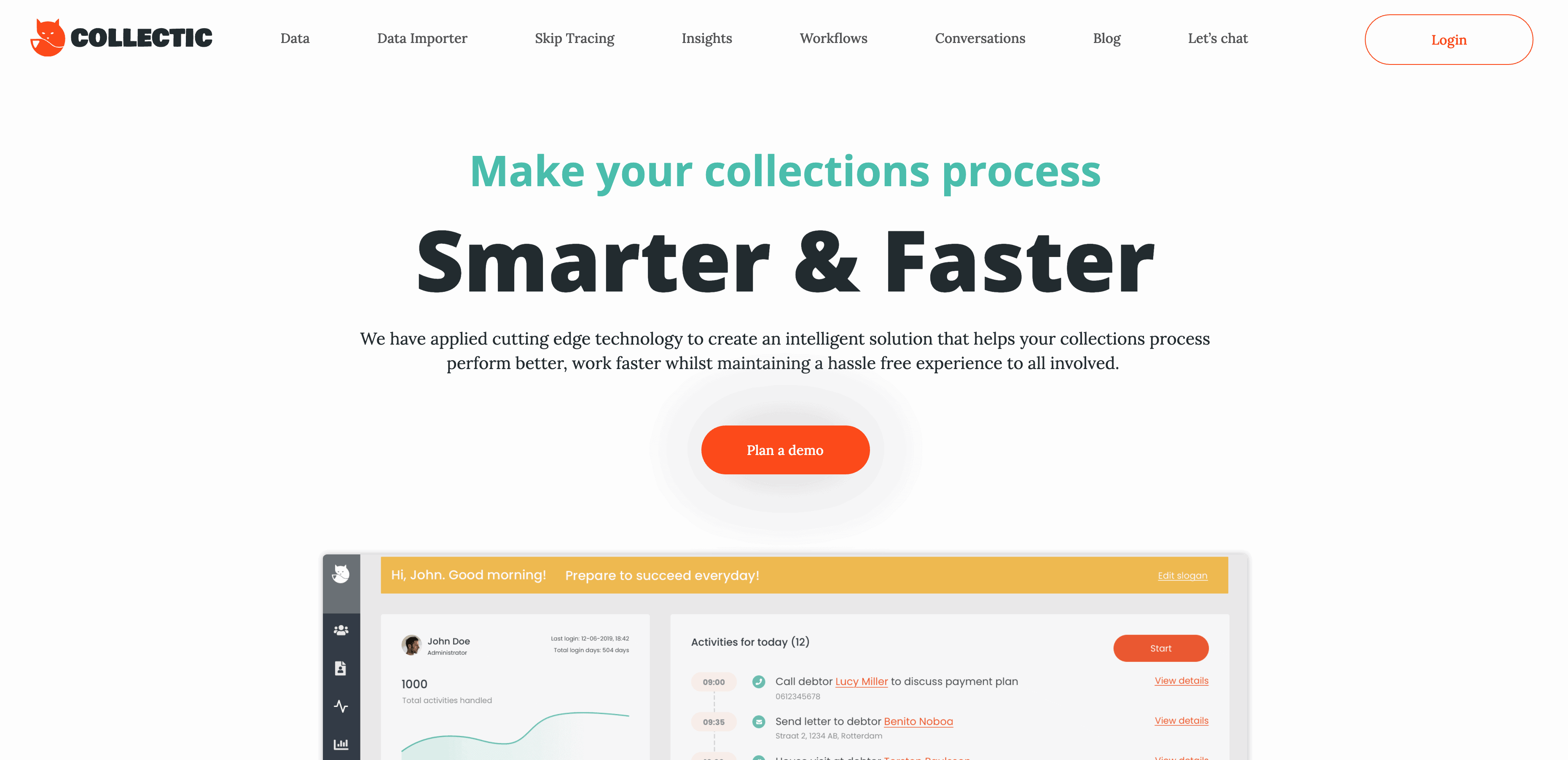 Being an innovative fintech startup, it's important for us to make information regarding our thought leadership, services and trends easily accessible for our current and prospective clients.
Our goal with this website was to provide our visitors an easier way to learn about our services as well as share information and expertise in the field of Digital Data Collections, Programmable Conversations and Innovation.
The new website features a minimalistic design style that ensures the structure of information improves its overview and usability. Our visitors can easily dive into how the CollectIC platform handles data, automated tracing, workflows, insights as well as stay up to date on our progress via our blog.
Our new website will continue to grow in the coming months as we showcase new features that our on our roadmap (CollectIC Mobile is something we are really excited about). We hope you like it and look forward to any enquiries you may have regarding our solution and services.
You can find more information about our platform here
Should you want to find out more about how digital collections can help you, then contact us directly.
[bodymovin anim_id="3917" loop="true" align="center"]